WELCOME! BIENVENUE! BIENVENIDO! BENVENUTI! HUAN YING! WELKOM! WILLKOMMEN! WITAMY!
We are delighted to welcome you to Montreal!
Our International Student Services (ISS) office is here to help you transition to your new life as an international student at McGill. Our services include:
Immigration Information
International Health Insurance
The Buddy and First Friend Programs
And much more…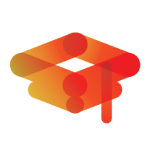 GETTING STARTED
WHAT TO DO WHEN YOU FIRST ARRIVE
Get comfortably settled in your new home and enjoy some well-deserved rest – you've had a long trip!
Find grocery stores, pharmacies, and other amenities near you: www.mcgill.ca/internationalstudents/arrival/maps
Log on to Minerva to:
– Enter your new Montreal address & emergency contact information (under the Personal menu)
– Confirm your international health insurance coverage (under the Student menu)
Visit Service Point: (3415 McTavish, downtown) or the Student Affairs Office (Laird Hall 106, Mac campus) to: