McGill University
WELCOME! BIENVENUE! BIENVENIDO! BENVENUTI! HUAN YING! WELKOM! WILLKOMMEN! WITAMY!
We are delighted to welcome you to Montreal!
Our International Student Services (ISS) office is here to help you transition to your new life as an international student at McGill. Our services include:
Immigration Information
International Health Insurance
The Buddy Program
And much more…
We're ready to welcome you at Orientation!
Quarantine FAQs and Support Group (Online)
Tuesdays: August 11, 18, 25, September 1, 8, 15
3:30 p.m. – 5:00 p.m.
Know Your Rights as an International Student (Online)
Fri, Aug 28: 10:30am – 11:30am
Attend an ISS Orientation Info Session (online)
Mon, Aug 31: 1:30pm – 2:30pm
Tues, Sept 1: 10am – 11am
Canada/McGill Trivia Party (online)
Thurs, Sept 3: 6pm – 7pm
Montreal Scavenger Hunt (online)
Mon, Sept 7: 5pm – 6pm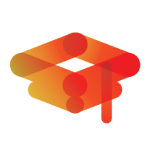 CONTACT US
International Student Services (ISS)
Brown Student Services Building
3600 McTavish, Suite 5100
www.mcgill.ca/internationalstudents
Facebook : /mcgill.iss
Instagram: /ISSMcGill