WELCOME!
Dear International and Exchange Students,
Congratulations to each one of you coming to Bishop's University! We greatly appreciate the contribution your presence will make in the classrooms, to our campus, and the local community. We extend our warmest welcome and look forward to meeting you very soon.
Please take note of the important dates for the Spring/Summer 2022 semester.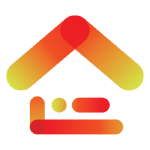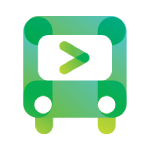 GETTING STARTED
TRAVEL TO SHERBROOKE
Aéronavette/Aeroshuttle
(Directly from Montreal's Trudeau airport to the city of Sherbrooke 2 hour drive) The Aeroshuttle provides customized transportation from the airport to campus and various key points around Sherbrooke. Visit the Aéronavette website for pricing and reservations.
www.aeronavette.ca
Bus
From the "Gare d'autocars de Montréal" bus terminal at 1717 Berri, and the Berri/UQAM Metro (subway) station in downtown Montréal, you can take a Limocar bus to Sherbrooke (approx. 2 hours). Information in Montreal:
T 514-842-2281
www.gamtl.com
www.transdev.ca
From the Limocar bus station in downtown Sherbrooke you can take a taxi with your luggage to Bishop's University or to the location of your off-campus housing, or a hotel.
A Sherbrooke city bus (Number 2), next to the Limocar bus station, comes to Bishop's campus. The bus costs $3.50 CDN (pay exact fare – we use $2 and $1 dollar coins and 50¢). The buses leave downtown Sherbrooke every 30 minutes until 11:30 pm.
www.sts.qc.ca